June | 2014 | The Weirdest Band in the World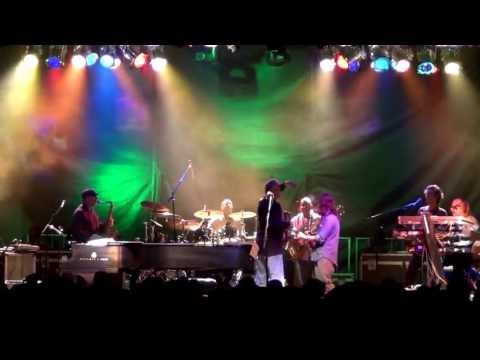 Emerging from Essex in the mid-1970s with proto-punk pioneers Eddie and the Hot Rods, Paul Gray went on to become an essential part of what many would describe as their favourite Damned line-up and one that saw the release of the Friday 13th EP, The Black Album and Strawberries. Smith – vocals; Craig Scanlon – guitar, backing vocals; Steve Hanley – bass; Dave Bush – keyboards; Simon Wolstencroft – drums. Creating trippy, sun soaked, enchanting psychedelic pop in the vein of contemporary bands like Allah Las, Mystic Braves and Morgan Delt whilst creating a warm, fuzzy "lo fi" feel akin to Kurt Vile or Unknown Mortal Orchestra, headliners Syd Kemp are perfect listing for a summers night in June. He was in the fanfare team at both Prince Andrew's wedding in 1986 and at Lord Mountbatten's funeral, in 1979, and was in the street-lining for Princess Diana's wedding in 1981. Bob Geldof sat in front of me relaxing amongst an array of signed merchandise and yet the minutiae of how this came to be struck me as hard as the precise details of the exchange. How the hell does he do that? My last role in the Trust included the Project management of the build of a new off-site aseptic manufacturing and quality control unit.

But Sokolovsky's influence over the band looms large. Yat-Kha's most famous release is probably 2005's Re-Covers, an eclectic collection of Tuvanized versions of popular rock songs, from "Ramblin' Man" to Bob Marley's "Exodus." When we shared their amazing version of Joy Division's "Love Will Tear Us Apart" last month, several readers noted that the Yat-Kha version of Led Zeppelin's "When the Levee Breaks" is even more powerful—and you're not wrong, people, but that track is unfortunately only available on subscription sites like Spotify. Enough light must be available to see well. Yat-Kha hasn't released any new music since their a 2011 live album, Live at the Stray Dog. The Fall season footage was re-shot this November, and editing 4/5 hours worth of video down to 25 minutes has begun. Call 07944 286278 or email topbananacircus@gmail.com for more information. One of his current lessons lives in Tokyo: this lesson is drinking coffee while the sun is setting outside Miller's window.
Now there's a collaboration we'd like to hear.